Do Laptops Help Learning?
Back in 2001, Maine launched the first -- and only -- statewide program that gave every 7th and 8th grader a laptop. So how has it changed learning 15 years later? In a series of multimedia stories, we found out that it takes a lot more than just a laptop to change what happens inside a classroom.
Do Laptops help learning?
A story produced for NPR's Morning Edition looking at how Maine's first-in-the-nation school laptop program, and what it's meant for students in the state.
Our first story goes in-depth inside one Maine district, where in some classes, students are remixing music and 3-D printing using their state-issues laptops. But many other teachers will tell you that simply putting a laptop into the hands of students has proven to be more difficult than anticipated.
In Maine, every 7th and 8th-grader now receives a laptop. But because of isolation and lack of resources, many schools in low-income areas of Maine are still struggling to use their technology at the same level as their suburban peers.
Proponents say one of the largest strengths of Maine's 15-year laptop program was that it bought the same device for everyone -- giving students across the state equity in education technology. But now, many officials are worried about a new policy that will decrease the resources schools receive and potentially leave them out on their own.
We headed up to Newport, Maine, where the school has leveraged the tech knowledge of its students. Now, a group of students called "tech sherpas" earn credit for teaching their teachers about technology and, in the process, transforming their school.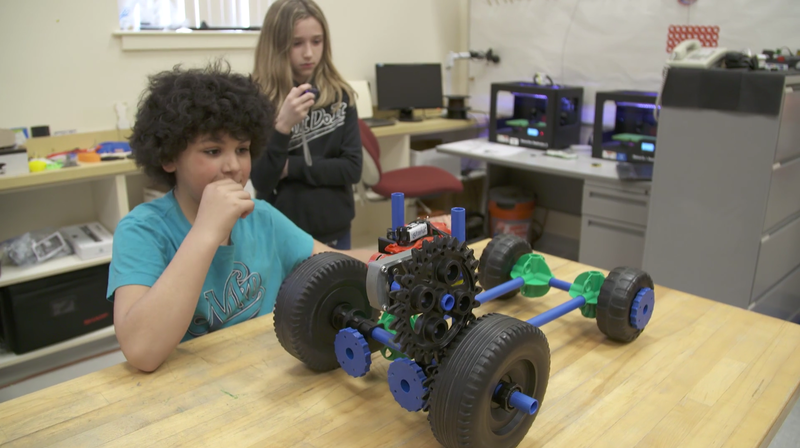 I produced an episode of Maine Public Radio's call-in show, "Maine Calling," where guests took on the question of how successful Maine's laptop program has been, and what the future looks like for the program.